Rochester Business Classic
Annual Charity Golf Outing
Sponsored by the Rochester Business Charitable Organization
Monday: July 17th, 2023
Country Club of Rochester - 12pm Shotgun
The Rochester Business Classic is an annual charity event held to raise much needed funds for some of the area's most respected charities. We hope you'll join us for a day of fun, giving and meeting other members of the Rochester business community.
Charity Golf Event
Enjoy a day of golf that helps support some of Western New York's most benevolent charities, while catching up with colleagues old and new
Our Sponsors
The Rochester Business Classic Organization wouldn't be possible without the generosity of our sponsors, read more or learn about sponsorship opportunities
Who We Are
Get to know the members of the Rochester Business Charitable Organization, and how we strive to help those who serve the greater good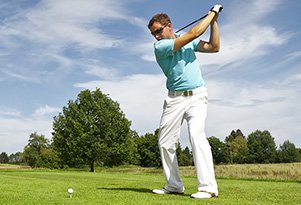 Past Champions
There have been some amazing rounds of golf played over the years at the Rochester Business Charitable Organization, see the complete list of champions dating back to 1987
Since 1987 the Rochester Business Charitable Organization golf charity event has been a proud tradition in the community, and we're honored to help play a role in raising funds for some of the region's most worthwhile charities. For information on sponsorship opportunities or questions regarding this year's outing, get in touch with the organizers through our secure contact page.
Brand Your Business While Golfing & Supporting a Wonderful Cause
Sponsors of the Rochester Business Classic Organization enjoy more than just a great day on the links and the opportunity to meet fellow leaders of the local business community; sponsorship also provides much-needed financial resources for local charities. Learn more about the various sponsorship packages we offer, as well as the charitable organizations who benefit directly from the generosity of those behind them. The Rochester Business Classic Organization provides the perfect backdrop for promoting your company and networking with others in the area, while making an unmistakable difference in the lives of others.